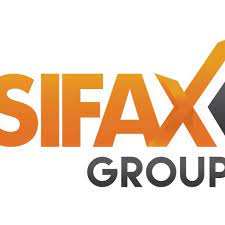 Empty Handler Operator at Sifax Group
Sifax Group
Ijora , Lagos - Posted 4 months ago
Company Profile
Sifax Group is one of Africa's fastest growing multinational corporations with diverse interests in Maritime, Aviation, Haulage & Logistics, Oil & Gas and Hospitality.
Job description
The job holder will be responsible for receiving, loading, and moving containers in the yard.
Operational Responsibilities
Receiving empty containers and stacking them to assigned places
Loading of empty containers for export stuffing
Conduct pre-operational safety checks on the equipment to ensure that all the parts are operating properly and report defects
Operates Empty Handler for releasing / moving containers in the yard
Identifies and reports any safety problems, malfunctions, or damage to equipment, before, during or after operations.
Follow safe operating procedures and instructions, preventing any injury to persons, or damage to containers and other equipment and property.
Additional function as required from time to time
Job Specifications
Candidate must possess a minimum of SSCE / GCE / NECO or OND. HND / BSc will be an added advantage
Minimum of 3 years relevant work experience
Proficient with standard terminal equipment and technical expertise
Excellent container stacking skills
Thoroughly familiar with the strict implementation of safety standards
A comprehensive understanding of container terminal operations
Excellent visual acuity
Ability to speak, read, and write
Physical strength and stamina for heavy lifts
Excellent knowledge of equipment operations and maintenance procedures
Ability to complete work projects on time and in an effective manner
Analytical and problem-solving skills
Attention to detail
Strong organizational skills
Confident, friendly & approachable
Ability to handle emergency situations, work pressure and stress
Ability to work independently and with very limited supervision
Flexibility in resolving issues and addressing changing priorities.
Application Closing Date
Monday, 24th January 2022.
How to Apply
Interested and qualified candidates should send their updated CV to: jobs@sifaxgroup.com using the Job Title as the subject of the email.
Note: Only qualified and shortlisted candidates will be considered for the next phase of the exercise.
Job Overview
Full Time

Salary :

Not specified

Experience :

3 years -

Category :

Administration / Secretarial / Personal Assistant (PA) / Clerical / Office Assistant